Stephen Klein

Sign In
8920531 | Mileage Plan Member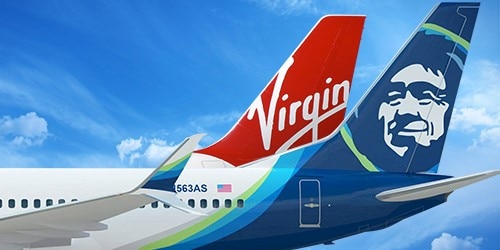 Creating the Premier
West Coast Airline.
Good morning, Stephen. As one of our most valued customers, we wanted to be the first to share with you some exciting news that Alaska Airlines is acquiring Virgin America, combining two leading airlines both known for low fares and award-winning customer service. With complementary West Coast-based networks, operational excellence and a strong commitment to innovation, the joining of Virgin America and Alaska will expand our existing California footprint and grow our transcontinental network, giving you more travel options with 1,200 daily departures nationwide.

We'll keep you updated on the timing and plan for integrating our two airlines.

Thank you for continuing to fly Alaska. We look forward to serving you on your next flight.
Email preferences and information
This email was sent to srklein@ywave.com. Please read about our privacy notice.
If you no longer wish to receive Alaska Airlines promotional communications, unsubscribe here. You may still receive transactional messages from Alaska Airlines.
Update your email settings to receive specials from your departure city.
Edit your subscriptions or email address.
Alaska Airlines, PO Box 68900, Seattle, WA 98168-0900.
© 2023 Alaska Airlines. All rights reserved.
View our privacy notice or contact us.